Initiation into Psychoanalysis
- A 3-module email course -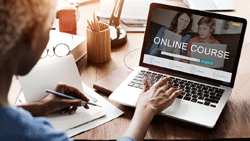 $15 OFF

This package is designed for people interested in what is psychoanalysis, what it does and mostly how it does.

The pack is designed for beginners - so there's no need of previous knowledge about psychoanalysis.

It consists in three modules, namely:

->

What is Psychoanalysis

->

Normal and Abnormal in Psychical Life

->

Psychoanalytic Methods for the Exploration of the Unconscious.

(Click the modules links to read the summary.)
We deliver this pack as lessons, through email, on a schedule of one lesson every two days.

Online assistance (provided by a real person not a bot) is also available, should you need further information on the approached topics.

Bonuses and quizzes - please check the included modules.

Price: $75 $60 ($15 off)

Order now through credit card or PayPal and start reading today!