Fritz Wittels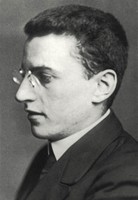 Fritz (Siegfried) Wittels was born in Vienna on November 14, 1880, and died on October 16, 1950, in New York.

Wittels attended the University of Vienna beginning in 1898 and completed his medical studies in 1904. He subsequently practiced at Vienna General Hospital.

From 1905, Wittels attended Sigmund Freud's lectures, and in the spring of 1906 his uncle introduced him to

the circle formed around Freud

In 1910 he resigned from the Vienna Psychoanalytic Society due to an argument with Freud related to Fritz's intent to publish his book Ezechiel Der Zugereiste. In Freud's words: "You are impossible in my circle if you publish this book."

Wittels had tried to attract private patients as early as 1908 and, with time out for World War I, he continued to practice as a psychiatrist and resident neurologist at the Cottage Sanatorium in Vienna.

During the World War I, Wittels served as military physician in Turkey and Syria. He also became close to

Wilhelm Stekel and his group, and during the early 1920s he was analyzed by Stekel.

Wittels' biography of Freud was published in 1924, and soon has been issued in England and America. Sigmund Freud: His Personality, His Teaching, His School won bitter remarks from Freud, but Wittels nevertheless returned to the Vienna Society in 1925, and two years later he was readmitted as a member. After his reconciliation with Freud he made some corrections and emendations to his biography (1932).

In 1927, Wittels was elected to the propaganda committee of the Vienna Society and directed its publications (he remained a member of this Society until 1936).

He was invited in 1928 by Alvin Johnson to teach at the New School for Social Research in New York and, in 1932, he settled definitively in New York where, the same year, he became a member of the New York Psychoanalytic Society.

He further joined to the American Psychoanalytic Association and the New York Academy of Medicine; he taught at the New York Psychoanalytic Institute and the New School; and he was also associated with Bellevue Hospital in New York and Columbia University.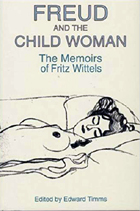 In his memoirs - Freud and the Child Woman - Wittels writes frankly and vividly about the erotic subculture of fin-de-siècle Vienna, early controversies within the Psychoanalytic Society, and the interactions between the two. Freud himself plays a crucial role in the story, and the erotic triangle in which Kraus, Wittels and Irma Karczewska were involved is shown to have impinged directly on the activities of the famous Society.
In his final chapters, Wittels reflects on the controversies that erupted in the New York Psychoanalytic Society during the late 1930s, especially his own opposition to the feminist psychology of Karen Horney.
Wittels' last book - The Sex Habits of the American Women - was published posthumously in 1951.
--
Text compiled mainly from the International Dictionary of Psychoanalysis.