Welcome!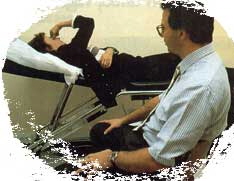 This site is designed to offer valuable information concerning the theory and practice of psychoanalysis, mainly the classic Freudian approach.

We provide basic information on psychoanalytic terms, concepts, and theories. Also we explain the psychoanalytic methods of exploration of the unconscious, such as dream interpretation, Freudian slips, free associations method, symbols analysis.

Site Content____
A great deal of interest is shown to case analysis and glossaries of terms and names. Much of our content is taken from the psychoanalytic work of Sigmund Freud, classified by themes, such as: unconscious, resistance, repression, libido, pleasure principle, and so forth.

The article section of this site consists in papers and research papers on some basic psychoanalytic themes. You may publish your paper too if it deals with psychoanalytic topics - click here for further information.

Also you may check out our PDF section for ebooks on psychoanalysis and dream interpretation issues. Click

here to learn more.Online Study____
Now you can study psychoanalysis online by taking our email courses especially designed for beginners. You may start right now and benefit from our discounts and bonuses.

We deal with the basics such as: the unconscious, the methods of the exploration of the unconscious, the self-analysis, the dream interpretation features at Freud and more. Click

here to learn more.

Join our Newsletter and download a free paper on the meaning of cars in dreams (PDF). You can unsubscribe anytime later from within our messages.