Dream Interpretation Methods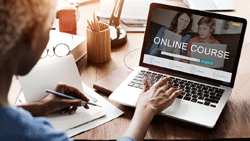 A 10-lesson course delivered by email
This course is designed for people who want to study comparatively the methods of dream interpretation. We start with dreams in the primitive age, and continue with the Greek-Roman antiquity and the psychoanalytic approach.
We conclude with Cicero's and St. Augustine concepts on what dreams are and their meaning.
Please note that this course requires home assignments. The assignments are related to the course topics, namely the methods of working with dreams. You'll be able to provide your own dream worked out through the methods we teach you, and receive our free support.
Lessons
1. Dreams Interpretation in the Primitive World
2. Dream Interpretation in the Old Testament
3. Dream Interpretation at Artemidorus
4. The Classification of Dreams at Macrobius
5. The Psychoanalytic Approach: Sigmund Freud
6. Example of Dream Interpreted According to Freud's Method
7. Carl Jung and the Archetypal Dreams
8. Example of Dream Interpreted According to Jung's Method
+ Example of a premonitory dream that helped Jung to solve one of his cases.
9. Cicero and the Divinatory Dreams
10. St. Augustine about Dreams
Bonus
Take this course now and receive a paper treating of a dream interpreted on three levels. Nothing of this kind has been previously published on the Net! (PDF).
Quiz
You may complete the online quiz and test your acquired knowledge upon finishing the course (not mandatory).
Online Help
This course is interactive, that is, you may talk with J Jones through email whenever you need further explanation of the topics approached. Just send him your question and he'll respond in no time.
Schedule and Delivery
This is a 10-lesson course delivered through email. Lessons are sent on a schedule of one lesson every two days. This way you have enough time to read them all.
Cost: $50
Payment through credit card,
PayPal or wire transfer
Please click the button below to be taken to our secure order form:
Delivery: Upon the completion of your payment, you'll be sent an email with further instruction on course starting procedure. Please read and follow.
Q&A
Have questions? Learn more about our courses here.